Greece — (RT) British aid money is propping up a European migrant camp routinely likened to a prison. In just one appalling example, a Syrian girl who survived war, smugglers and the Aegean Sea, died last week in a cold, damp tent in Moria, on the Greek island of Lesbos. She was five.
The girl, her parents and her five siblings had been offered a freezing tent in the squalid camp when they arrived in search of safety a week earlier.
Her body was discovered last Sunday by her father and pregnant mother, who just hours before were denied extra blankets to keep their daughter warm and given just paracetamol to treat her medical issues.
"I crawled inside and the blankets on the floor were wet, it was so cold and dirty and damp," Daliah, a volunteer and former protection team employee who visited the family, told RT UK.
"Their daughter had just died and they were left there. They had nothing. No visit from a psychiatrist. The mother was silent. They were in shock and the children were saying 'my sister died – she died just here.'
"There was a volunteer there in tears. He told me they just pulled her out like a dog and took her away. There was no dignity."
Following her "unexplained" death, her tiny body was buried without an Islamic funeral and without her mother being present.
"She became nothing but a number – she didn't even get her last respect," Daliah said.
The child, whose parents did not wish to be identified, is yet another victim of the migration crisis Europe has mishandled and misjudged.
With grotesque irony, European Union ministers who advocate saving refugees from war zones enjoy worldwide praise for funding camps like these.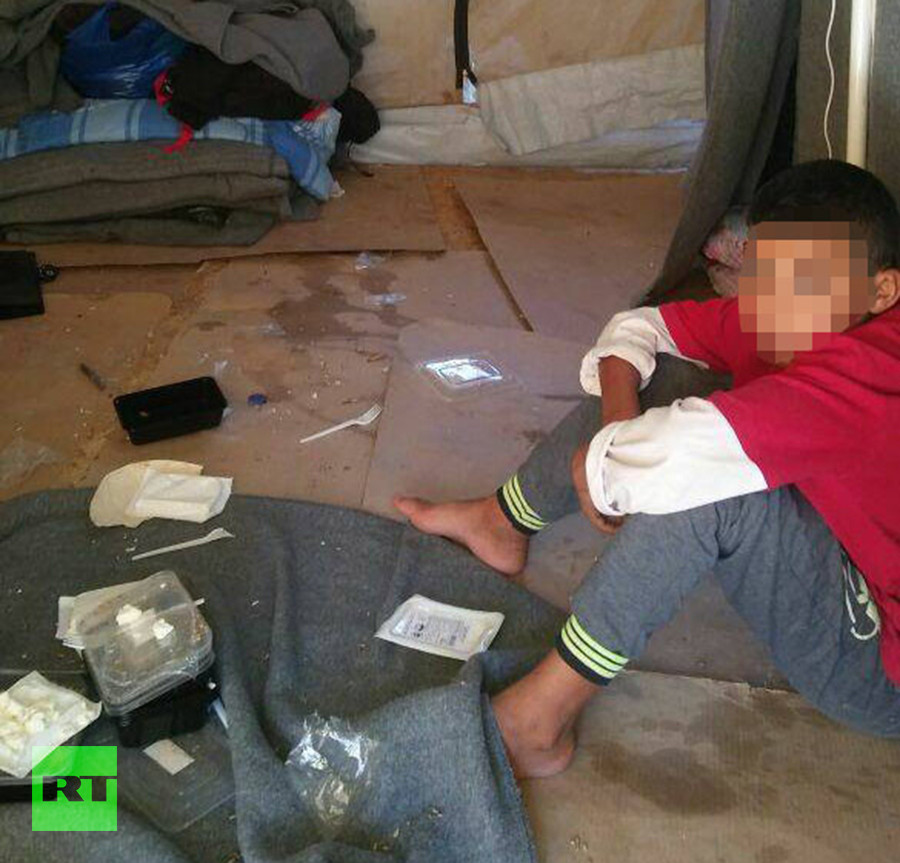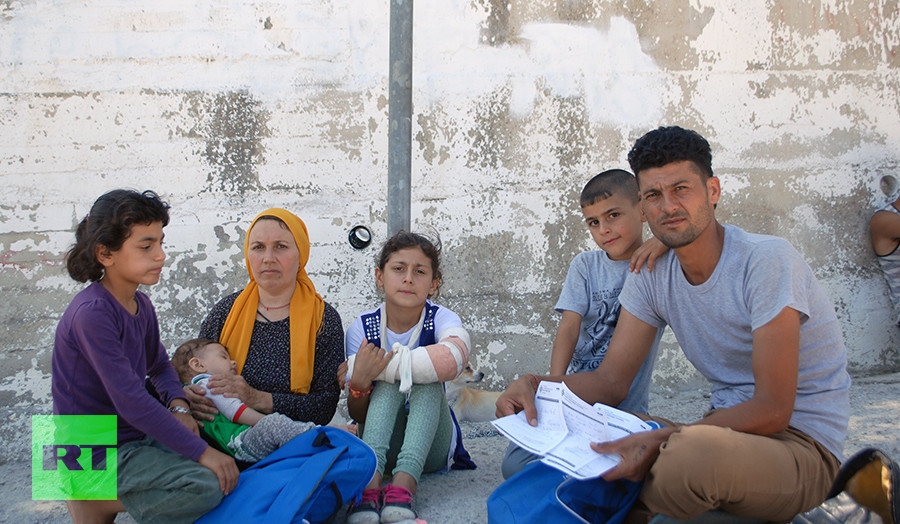 "There is water but you have to be in the line at 8am to get it; if you are not in the line you don't get it,"he said.
"The food is very bad, there is no soap and no shampoo.
"I cannot get a decision for asylum because I am not underage – but I am not an adult."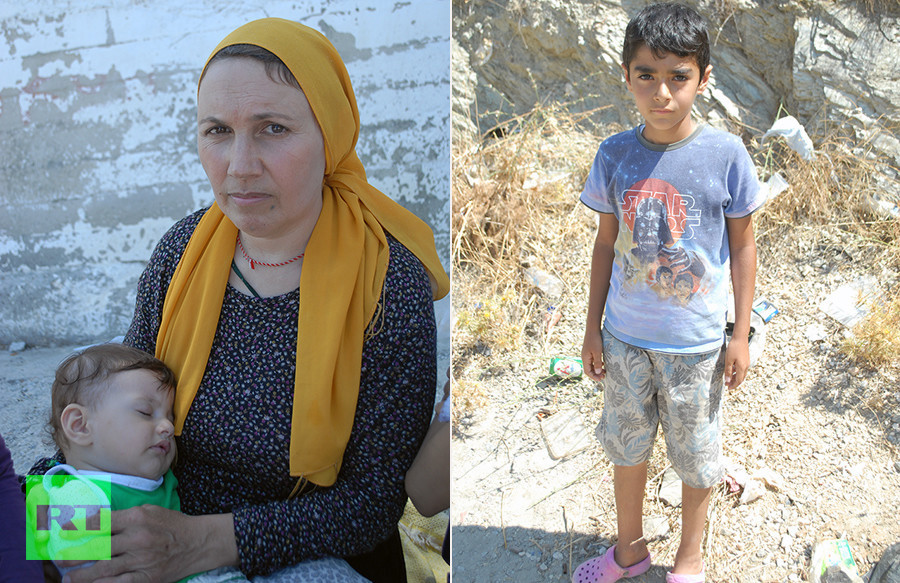 Families spend their days outside the camp, giving their young ones a break from the horror, as politicians are re-elected on the strength of their bogus benevolence.
Barbed wire fences stop the public getting in and seeing where huge sums are squandered. The filthy tent city built to house 3,000 contains an estimated 4,000 people.
Children sleep near men with post-traumatic stress disorder (PTSD) who shout and scream and suffer night terrors. Mental illness goes untreated, as well as physical wounds, as volunteer doctors are stretched beyond their limits.
READ MORE:
TSA Busted in Massive $100 Million, 40,000 lb Cocaine Smuggling Conspiracy
Syrians cannot be returned, and Iraqi and Afghan migrants are also unlikely to face deportation.
Host nations have taken in so many they are slow to take more. Certain nations like Hungary, Poland and Austria have outright refused to share the burden; scared of a right wing revolt, the EU will not force them to do so.
Barkat Sharaf Yosef, 30, travelled from Sinjar to Europe after Islamic State (IS, formerly ISIS/ISIL) militants slaughtered Yazidis in the mountainous region. Taking his wife Oatha, 34, and their four children, he fled through Turkey.
Their daughter Rola, 9, suffered a broken wrist after falling over a tent wire. Her siblings Naza, 7, Foad, 6, and Amera, 1, are all crammed into a tent with other families.
"They are just living on the ground," their translator said.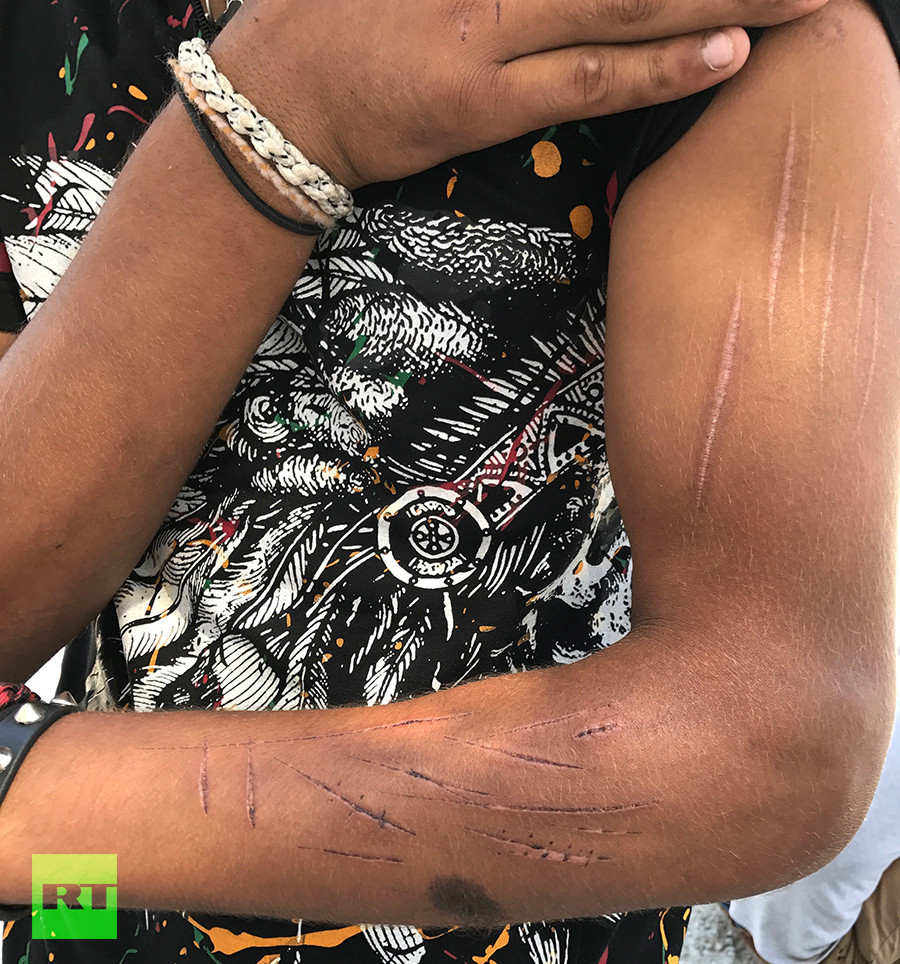 "They have five families in a small tent. It is dangerous and the girls are very scared. This is not the place to raise children."
Mahmood, 22, grew up in Iraq – yet he has experienced brutality in Greece over one year two months.
"There was a peaceful sit-in for refugees to speed up the asylum process," he said.
"The police assaulted the refugees, beat them with tear gas, arrested them and they went to prison in Athens.
"It is hell."
About €1.3 billion ($1.5bn) worth of support has been pledged to Greece until 2020 from the EU Asylum, Migration and Integration Fund (AMIF) and the International Security Fund (ISF).
A further €700 million has been pledged through the Emergency Support Instrument.
Britain contributed £13 billion ($17bn), £250 million per week, to the EU budget in 2015 and 2016.
READ MORE:
Well That's Embarrassing: Two Miami Cops Duke it Out During Traffic Stop
Approached by RT UK, Britain's Department for International Development (DfID) didn't seem to know how much of this money is actually reaching the Moria camp.
Panagiotii Koustantonis, a Médecins Sans Frontières (MSF) social worker, told RT UK many migrants are waiting up to six months to see a doctor.
Medical staff on the island have seen horrors, including a man with a bullet lodged in his face who could not get surgery, and women recently raped with no access to healthcare.
"We are treating extremely vulnerable people," Liza Papadimitriou, MSF Humanitarian Affairs Officer said.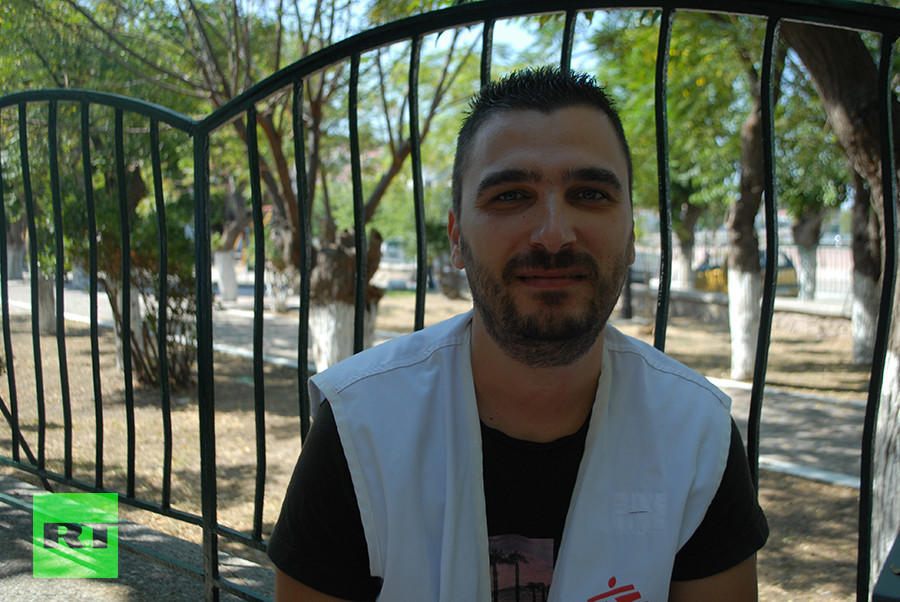 "Victims of torture and violence, serious non-communicable diseases, unaccompanied minors. There is one psychiatrist in the hospital on the island, and this is the biggest challenge for severe mental health patients. Basically it is a complete mess."
Papadimitriou said there is a total lack of transparency over how many migrants are on the island – and how many are inside Moria – as new arrivals land every week.
The EU aid department, Echo, has given UNHCR more than €14 million since April to prepare camps for the winter.
The 5-year-old Syrian girl won't be the last to die in Moria before spring.
Source: www.thefreethoughtproject.com/western-concentration-camp-5yo-girl/